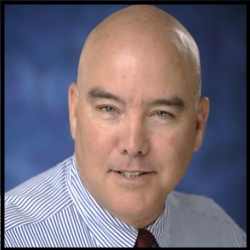 Jerome Stewart
President & Court Ordered Receiver
Jerome Stewart is the President and owner of the Stillwater Companies. Mr. Stewart is a State of Florida Licensed Real Estate Broker and Certified General Contractor. Prior to forming Stillwater Companies, Mr. Stewart held EVP level positions with two private residential development companies overseeing property acquisition, entitlements, development management, financing and construction. Projects overseen included beachfront high-rise condos, townhomes, single family custom homes, and residential renovations.
In another capacity, Mr. Stewart oversaw the Property Management division of a retail development company with a portfolio of 46 properties located throughout the Southeast consisting of 2.2 MM SF.
Mr. Stewart learned to build homes while employed with Ryland Homes where he directly oversaw the construction of production grade single family homes in a golf course community. Mr. Stewart started his career in real estate lending with various regional and national banks funding construction and development loans on residential projects and commercial income properties. In his career as a lender, he closed over $500,000,000 in loans in the State of Florida.
Mr. Stewart is an honorably discharged U.S. Navy veteran, holds a BS and MBA from Oklahoma State University and an AS degree in Construction Management from Valencia Community College. He previously served on the Lake Mary YMCA board of directors and has also previously served on the boards of directors of Habitat for Humanity, Lee County YMCA and Downtown Orlando Partnership.
E-mail: Jerome@StillwaterCompanies.com
Mobile: (321) 231-5829
Deal Profiles Showing Ways Stillwater Helped Sellers
When lenders eventually get property back from borrowers through foreclosure or when an investor closes on a value-add turnaround property, there are frequently deferred maintenance, permitting or construction related repair issues with the property due to neglect from the owner during the foreclosure process, or simply years of property maintenance that went deferred and now falls in the lap of the lender to deal with.  At Stillwater, we are problem solvers.  We have helped resolve challenges such as hundreds of Notice of Violations from code enforcement actions like simple brush hogging or dumping cleanup to actual completion of unfinished foreclosed properties and everything in between.  Our capabilities set us apart from other realty firms and have allowed us to make a difference for our clients and helped them exit or turnaround difficult assets. A few examples follow:
Seven Rivers Office Complex, Crystal River, FL – USAmeribank (Now Valley Bank)
Multi-building campus project that opened under temporary Certificate of Occupancy pending developer promised completion of site work including incomplete excavation of retention areas, parking lot, incomplete landscaping, construction of drainage weir, and some amenities that never happened.  Lender foreclosed and inherited these deficiencies which made sale complicated and materially devalued asset because property could not lease or sell to new prospects due to County refusal to issue business licenses to new occupants of buildings.
Stillwater permitted and excavated over 60 dump truck loads of material to complete retention areas, constructed new concrete drainage weir, installed landscaping to code and installed all required amenities and parking lot improvements and resolved deficiencies to secure Certificate of Completion on Complex.  Stillwater listed and sold the property to a buyer for lender.
Sea Dell Motel, Marathon, FL –  CenterState Bank
Stillwater took over management and brokerage responsibilities for an operating 25 unit local motel in Marathon, FL and successfully operated the property and brought a buyer within six months of foreclosure at 90% of list price during Covid 19 pandemic providing for a turnkey liquidation of an operating hospitality property during difficult conditions including state mandated shut downs for part of the assignment.
Royal Inn, Sanford, FL – Florida Community Bank
170 unit, five building motel complex shut down and impacted by asbestos materials on desirable major interstate intersection frontage.  Lender was interested in selling as redevelopment land but offers were low due to homeless squatters on property, crime, vandalism and asbestos containing materials in buildings which complicated demolition and depressed purchase offers.
Stillwater permitted and oversaw the cleanout, asbestos remediation, demolition and then the filling of building depressions under original five stem wall buildings that required import of 350 loads of fill and grading to level site and help lender obtain optimal sale price for asset.  Brokerage assignment handled by others.
25k sf multi-story office building Tallahassee, FL – Wells Fargo Bank
Basement of complex was severely impacted by mold due to water intrusion.  Mold issue was impacting marketability of property.
Stillwater identified causes of water intrusion and permitted and performed mold remediation and repairs to structure including repairs on stem wall cracks, fascia, siding, gutters, and injection of sub grade closed cell foam barrier along basement wall to prevent future water intrusion issues.  After repairs lender was able to liquidate property; brokerage assignment handled by others.
Various Equipment related assignments  – several locations
Stillwater provided for management, transportation, and liquidation through auction of 26 large pieces of construction equipment, recovered and sold gym equipment, and oversaw a fleet of idle paving equipment in another case.
775 Stephens Pass Cove custom home, Lake Mary, FL – CenterState Bank
Large house impacted by owner abuse and neglect and incomplete, unpermitted interior wall dividing downstairs living area, water damage due to upstairs leaking plumbing fixtures, colored staining applied to travertine flooring to change color scheme, and cleanout, repaint, door damage, cabinet damage from kitchen sink that had leaked, plumbing and electrical issues, garage door failure, carpeting soiled beyond cleaning and missing appliances. 
Stillwater permitted and demolished unpermitted improvements, repaired drywall and water damage, plumbing fixtures, appliances, carpeting, paint, garage door installation and repairs, stripped and cleaned travertine flooring, repaired cabinets, and reinstalled new kitchen sink.  Residential elevator and air conditioners were repaired and serviced to place them back in service. After repairs and marketing, Stillwater listed and sold home for almost double the highest offer received prior to remodel and repairs
Fernway and Beargrass Roads, 2 custom homes, Orlando, FL – First Commercial Bank – now CenterState Bank
Two incomplete custom homes foreclosed during construction.
Stillwater re-permitted the two homes and completed both under budget and listed and sold both homes for the lender.
Green Acres Mobile Home Park, Polk County, FL – Private Lender
Failing private water plant required drilling of new 600 ft deep water well servicing park, repairs of failed septic system and numerous other Code violations that resulted in large fines made sale of asset difficult.  Park was in receivership and marketed for sale.  Original water well was not testing out and threatened residents with outage of potable water.  Receiver inherited numerous fines and county code violations in property.
Stillwater oversaw replacement of water well, a faulty septic system, and cured numerous other code violations, reduced the fines which assisted in the eventual sale of property to new owner prior to completion of foreclosure.  Brokerage assignment handled by others.
Avenue of the Rushes custom home, Windermere, FL – Centennial Bank
Builder constructed dock walkover improperly in conservation easement and failed to plant landscaping per requirements that created notice of violation issues with Orange County Environmental Department and prevented sale.
Stillwater permitted and oversaw reconstruction of dock and landscaping design and installation to cure deficiencies and then listed and sold the home.
Shark Key custom home, Shark Key, FL – Centennial Bank
Lender had buyer for foreclosed home in waterfront community in Florida Keys subject to resolution of numerous HOA violations resulting from builder deficiencies and oversights.
Stillwater permitted and cured numerous small deficiencies, oversaw development of and county and HOA approval of landscaping plan, installation of landscaping package and other repairs to satisfy HOA and pave way for sale.